When you are developing FarCry any change to the application metadata requires a quick application update or restart – affectionately known as an updateapp.
In FarCry 7 updateapp is available to appropriately permissioned users in the Profile menu, in the top-right hand corner of the webtop.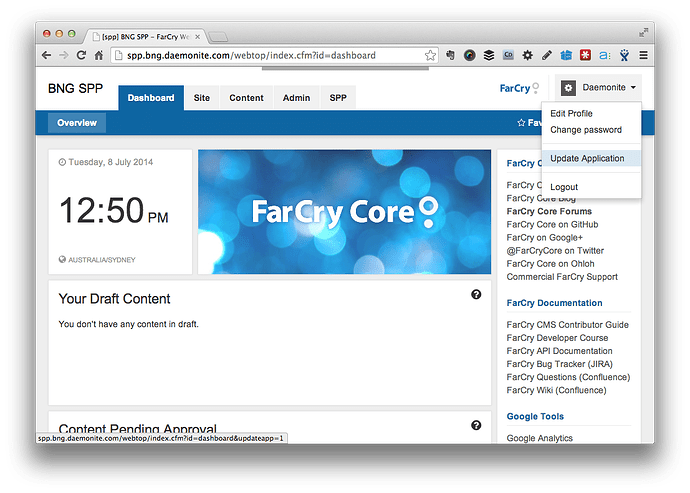 It's also available from the front end of the website from the contributor tray, in the cog-menu – bottom right hand corner by default.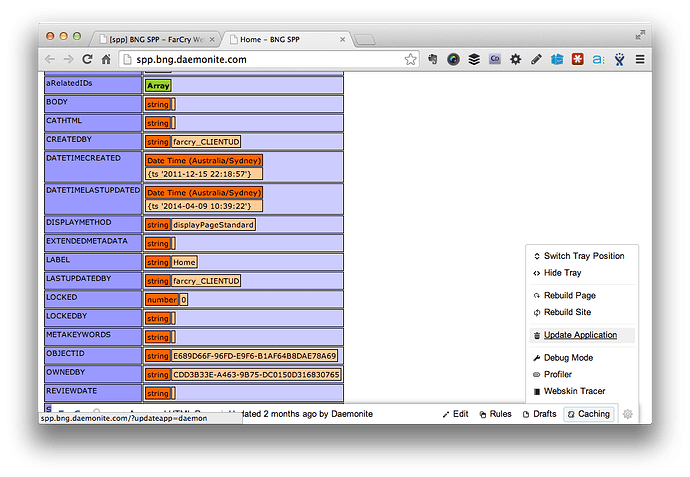 And for a more granular approach, you can selectively update the application from within the Admin > Developer Utilities > Reload Application. This can be useful for very large application, or more delicate updates in production environments.