G'day,
This one is doing my 'wish I was still on holidays' head in. The rest of webtop work fine except Site. It shows "Element dmLink is undefined in a CFML structure referenced as part of an expression".
This is only in my dev, I have another site running on the same core and it's fine. I've reset all code so it's the same as live and no luck. I've even downloaded and restored the live database, run the Repair refObjects. Cleared browser just in case it was a cookie issue.
I only had one reference to dmLink in the project which I've removed.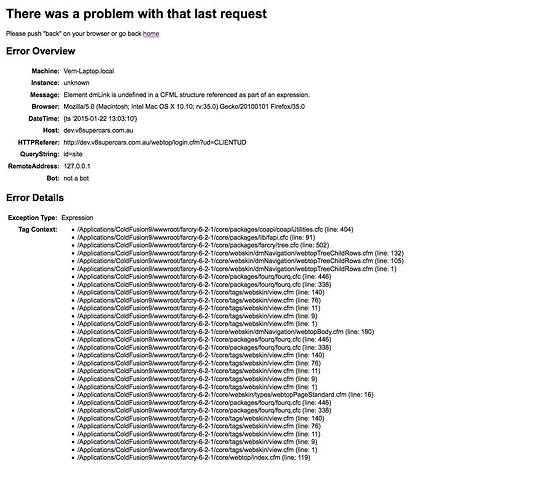 Any help would be appreciated, totally lost what to try next…
Vern