FarCry 7.0 had a series of changes to categories and the related category tree formtool. Whilst necessary these changes have led to a loss of functionality relative to the category tree formtool in 6.x.
Category Tree in edit handler is not expanding as default when there are already sub-categories checked
Select a category: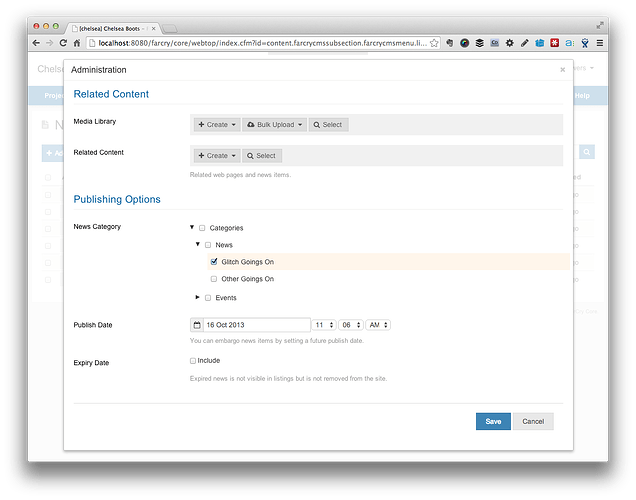 Save and re-edit the content item, and the category tree is collapsed: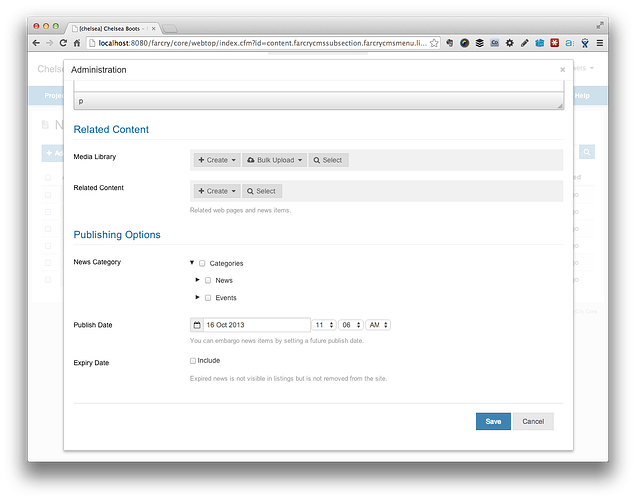 Note the category item is actually selected for – you just need to manually expand the tree to see the category. This is a real pain for editors with deep keyword hierarchies as its very difficult to see what is and isn't selected.
UPDATE: [FC-2851] - FarCry Community fixed
Category Tree is not restricted to type alias
By nominating an ftalias attribute on the formtool metadata, the category tree should be restricted to only the branches that have that alias.
<cfproperty 
	name="catNews" type="longchar" hint="News categorisation." required="no" default="" 
	ftseq="90" ftfieldset="Publishing Options" ftlabel="News Category"
	fttype="category" ftalias="dmNews" />

Aliases are added through the Manage Keyword utility: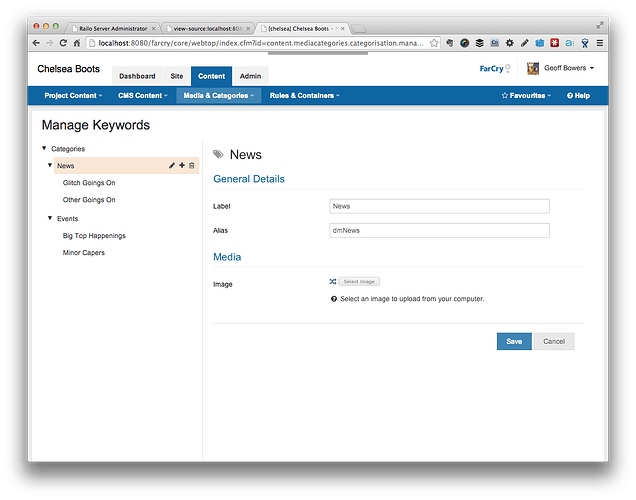 UPDATE: [FC-2888] - FarCry Community fixed